He had been looking at me for a while, but since yesterday I made the decision. I am going to convert the PowerMac G5 into a Hackintosh. Or so I thought …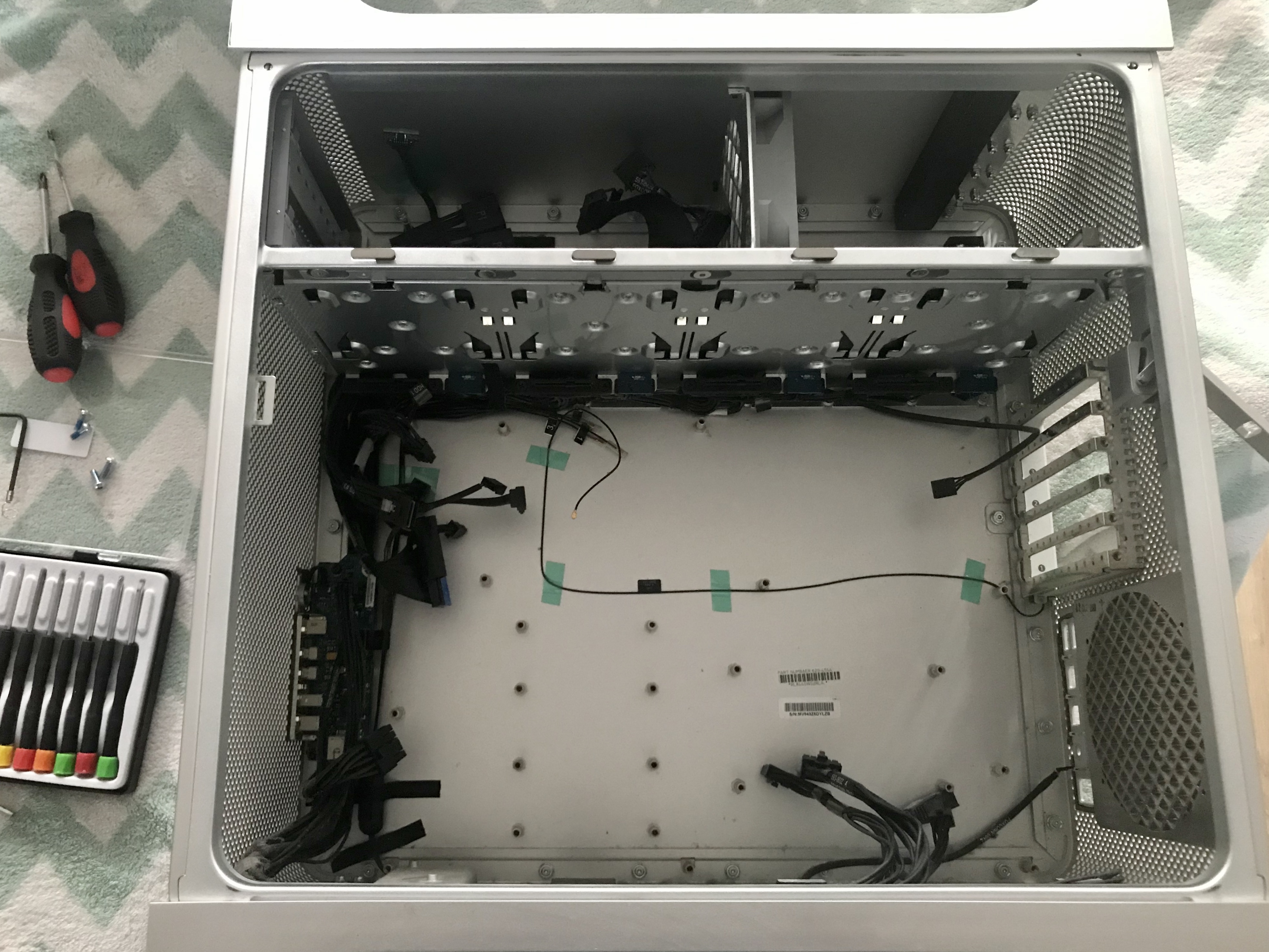 The reason I started thinking about building a Hackingtosh again is this video from Linus Tech Tips where they use a Linux distro as a kind of KVM to virtualize macOS. This way it is less important which hardware you use, but you can still offer that hardware to MacOS without much delay. Using this github is seemingly even easier than in the video.
But let's start at the beginning. For years I had an old Power Mac G5 that I once wanted to do something with. Because I did not really have a nice daily driver at my home office, the plan was to build it myself.
But as I looked closely at a good way to provide this case with new hardware, I discovered that I did not have a Powermac G5, but the first generation of the Mac Pro, recognizable by the dual drive options at the front and the single fan at the back.
There are a lot of decisions I have to make before I can actually start, especially what kind of machine I want to build and what hardware do I need for that. I don't really need a very powerfull machine, but since it is a Mac Pro case I want to see to what extent I can honour that, within my budget.
So my first step was to remove all Mac specific hardware from the case, so that I get a bit more view of the space and especially the mounting points for the motherboard, because they are Mac specific, of course.
Now that the first step has been taken, I will dive into which hardware is suitable and how I can fit it into this case.